The Vermont State House is one of the oldest and best preserved of our nation's state capitols. After nearly 160 years, the State House still commands the cityscape of Montpelier, the smallest capital city in America, and its House and Senate Chambers are the oldest actively used legislative chambers in their original condition in the United States.  The building and its permanent collection are one of the state's principal visitor attractions, but in addition, the work of contemporary Vermont artists is often featured in rotating gallery spaces in the cafeteria and adjacent cardroom. 
Touring the State House
HOURS:  Monday – Friday, 8 AM to 4 PM
Open year-round except state holidays
Free Audio or Cell Phone Tours year round
Free Guided Tours late June through October every half hour
Monday – Friday, 10 AM to 3:30 PM  |  Saturdays, 11 AM to 2:30 PM 
Group and School Tours must be prearranged by calling or emailing the State House Tours Coordinator at 802 828-1411 or 802 828-2228.  Bus tours are encouraged to contribute $2 per passenger.
Under the Dome Gifts is open late June through October with hours that correspond with guided tours; a satellite gift cart is open Tuesdays and Thursdays from February through April
Directions to the Vermont State House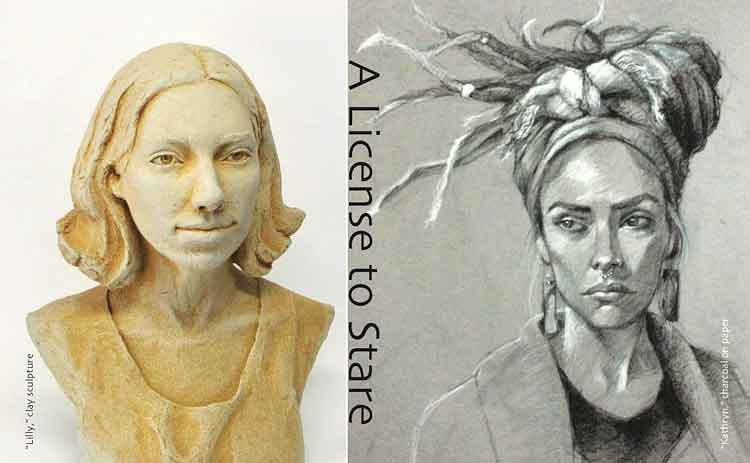 A License to Stare: Recent Works by Agathe McQueston
For summertime viewing at the Vermont State House, Montpelier-based artist Agathe McQueston's classically rendered sculptures and drawings will be featured in the Cardroom. The exhibition, titled A License To Stare, features what the artist describes as "sensitive portraiture." McQueston's goal is to engage the viewer with her ongoing aesthetic love affair with the human face and figure. 
McQueston is constantly inspired by the local people she encounters on a daily basis, often approaching strangers to ask if they would be willing to model.  She has worked in charcoal, pastel and paint, but particularly enjoys creating 3-dimensional portraits in clay.
Exhibit runs from July 2

nd

 through August 30

th




Opening reception Thursday, July 11

 from 4:00 to 7:00 pm.  


 
Farmers Night Concert Series  
The Farmers Night Concert Series is a longstanding State House tradition.  Artists from around the state, in genres ranging from classical music to bluegrass to barbershop, perform at 7:30 pm in the well of the House Chamber each Wednesday night during most of the legislative season, from late January through mid-April.  All performances are free of charge!  
Click the image below to view the concert schedule: